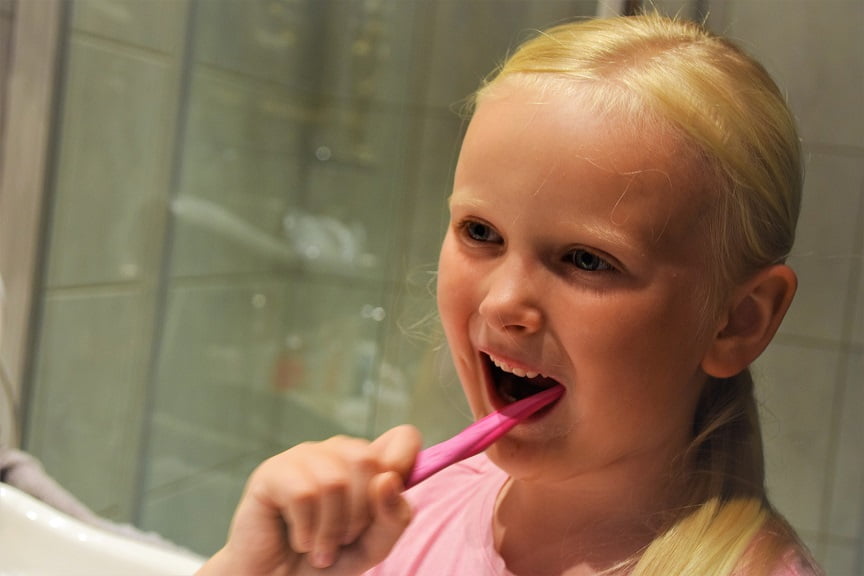 Many parents struggle to decide how much dental care their children needs. They understand the importance of cavity prevention but don't always know the best way to do so. Here are some pointers and recommendations.
From the moment your child is born, you must take care of their teeth and oral health. Dental hygiene begins even before a child's first tooth shows. It doesn't mean the teeth aren't there because you can't see them. During the second trimester of pregnancy, teeth begin to form. An infant is born with 20 primary teeth, some of which are fully grown in the jaw.
By starting early, your baby gets used to the daily routine.
Massage the gums with a clean, damp towel before your baby begins teething.

Brush them with a small-headed, soft-bristled infant toothbrush when your baby develops teeth. Use water and a small amount of fluoride toothpaste to clean your teeth (about the size of a grain of rice).

They can transfer from a bottle to a sippy cup when six months old (with a straw or hard spout). This helps to keep liquid from collecting around a child's teeth. They'll have the motor skills and coordination to utilise the cup independently by their first birthday.

You can start flossing between your baby's teeth when two of their teeth touch.

According to the American Dental Association, they should see a dentist by their first birthday. At this first appointment, the dentist will go over proper brushing and flossing techniques and perform a modified exam.

Around the age of two, your child should be able to spit while brushing their teeth. If you give your child water to swish and spit, they are more likely to ingest toothpaste.

Start teaching your child how to brush their teeth. In general, children will require assistance with brushing until they have developed sufficient hand coordination to clean their teeth effectively.

Children aged three and up should only use a pea-sized amount of fluoride toothpaste.

Fluoride rinses can help prevent cavities in children over the age of six. Make sure your youngster is getting enough fluoride, which helps prevent cavities. If your local water supply lacks fluoride, consult your dentist to see if a supplement is necessary.

Always supervise kids younger than six while brushing, as they're likely to swallow toothpaste.
Even though baby teeth are small, they are essential. They serve as substitutes for adult teeth. Your child will have difficulty chewing, smiling, and adequately speaking if they do not have a good set of baby teeth.
At Dr. Salim Kapadia Dental Centre Toronto, our goal is to create pleasant experiences for your children. By starting on the right foot, we can make our office a warm and fun place and never a place of anxiety. Our positive and encouraging team delivers high-quality dental care and comfort to young patients as we help them develop lifelong healthy habits.
Book an appointment online: https://drsalimkapadiadental.com/online-appointments/
Share This Story, Choose Your Platform!