Mouth guards are an important piece of athletic equipment for anyone participating in a sport that involves falls, body contact, or flying equipment. This includes football, basketball, baseball, soccer, hockey, skateboarding, gymnastics, mountain biking, any activity that might result in an injury to the mouth.
What patients say about us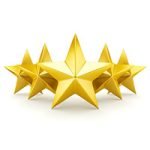 A. Hossain
Dr. Salim Kapadia is the most affordable dentist in scarborough, compared to the services he offers. I have known him since 2015 and the work hes done on my teeth since then has given me no problems, ever. If you are looking for a highly qualified and experienced dentist then do yourself a favor and visit his office right beside markham road.
A. Hossain
Patient
With over 13 years of dental experience in Scarborough, Dr. Salim Kapadia takes pride in offering patients exceptional family and cosmetic dental care services. Using modern medical technologies, our team delivers quality and affordable dental services. Dr. Salim Kapadia is very thorough in explaining the pros and cons of every procedure so you can make an informed decision. They believe in the Inform, Consent, and Perform method of delivering dental services. Dr. Salim Kapadia Dental Centre has received the 2020 and 2021 Best Dental Office in Scarborough Awards.