Root canal treatment, otherwise known as endodontics, is a painless procedure that can be completed in a single visit. Scarborough's Dr. Salim Kapadia Dental Centre is well-known for offering reliable single-visit root canal treatment in a painless and stress-free environment.
The inner part of the tooth between the pulp and the tooth roots is the "Root Canal." It comprises blood vessels, nerves, and other delicate tissues. For a variety of reasons, including tooth decay or a cavity, the pulp can become exposed and infected. Such issues will cause excruciating pain, requiring root canal surgery to prevent it from worsening. During an endodontics treatment, the pulp and the blood vessels and nerve tissues are extracted from the tooth. The pulp chamber is then sealed to prevent bacteria from entering.
Our dentist will take an x-ray of the tooth and apply anesthetics to the tooth and surrounding gum during the first procedure. Once that area of your mouth has become numb, our dentist will place a small protective sheet known as a "dental dam," which helps keep the tooth clean and prevents saliva from entering during the treatment. Following that, our dentist will make an opening on the tooth's crown and use cutting-edge technology to clean the pulp from the pulp chamber and root canals. After cleaning and shaping the root canal chambers, our dentist will fill them with biocompatible material. Additional steps are taken to ensure that the root canals are sealed. Finally, a permanent crown will be placed to restore the bite and functionality of your mouth.
Dr. Salim Kapadia Dental Centre has received the 2020 and 2021 Best Dental Office in Scarborough awards. Call us at 416-321-3268 to book an appointment or to learn more about the procedure.
What patients say about us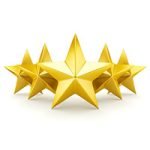 David M.
Thank you so much Dr. Kapadia for the retreatment. I had a root canal treatment a few weeks ago from a local dentist in Scarborough who offered a cheaper price than most other dentists. After the treatment, my tooth pain increased intensely over time and my dentist said it's just temporary. When the pain didn't stop even after 2 weeks and became too unbearable, I contacted Dr. Kapadia. I am so glad I didn't wait longer and contacted Dr. Kapadia's office. Dr. Kapadia retreated the root canal treatment properly and now I no longer feel any pain in that tooth! Everything is back to normal! The staffs at Dr. Kapadia's office were very helpful and informative. As it was a dental emergency, I was seen the same day. Highly recommended dentist if you really want to fix your teeth.
David M.
Patient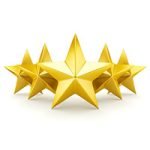 Mark Haines
Amazing dentist, amazing office staffs. Without a doubt, Dr. Kapadia is the best dentist for root canal.
Mark Haines
Patient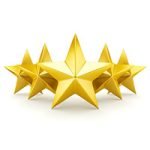 Amit
Their office is very elegant, clean and safe, yet they are very affordable. I did my root canal treatment here and everything was done in a single visit
Amit
Patient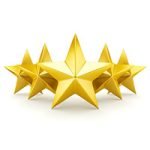 Zoe
Hands down, these guys offer the best root canal treatment. Will definitely visit them again if I need my teeth fixed.
Zoe
Patient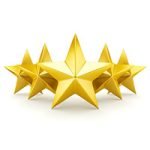 Faruk Patel
Excellent friendly service with a smile. thank you for taking me in short notice.
Faruk Patel
Patient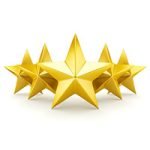 Dennis de Jesus
Dr. Salim and staff made my visit relaxing and enjoyable. Dr. Kapadia knows his stuff! The best dentist in the gta hands down!
Dennis de Jesus
Patient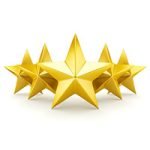 Frank Kingston
I've been with Dr Salim for almost 10 Years, he's the Very Best! I call him the Pain Free Dentist, with a Top Notch Staff! I've recommended Dr Salim to Family and Friends over the Years, Never a Complaint or Concern! If you're looking for a Fantastic Dentist that Cares about his Patients, give Dr Salim and his Staff a try, you Won't be disappointed!
Frank Kingston
Patient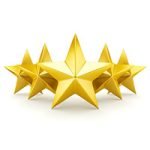 Usha Kapadia
After my recent visit to Dr. Salim Kapadia Dental, I can say they are the best dentist in Scarborough. The staffs are nice and friendly, the dentist explained everything what needs to be done and why. I got my root canal done at the cheapest price from them! Will visit again!
Usha Kapadia
Patient
With over 13 years of dental experience in Scarborough, Dr. Salim Kapadia takes pride in offering patients exceptional family and cosmetic dental care services. Using modern medical technologies, our team delivers quality and affordable dental services. Dr. Salim Kapadia is very thorough in explaining the pros and cons of every procedure so you can make an informed decision. They believe in the Inform, Consent, and Perform method of delivering dental services. Dr. Salim Kapadia Dental Centre has received the 2020 and 2021 Best Dental Office in Scarborough Awards.