To repair a cavity, broken or chipped tooth, dental fillings can be used to restore the tooth to its natural shape. Fillings are available in materials such as gold, porcelain, silver amalgam, resin composite, and plastic. For teeth that are visible when smiling, white fillings may be recommended.
The filling process begins by cleaning out all decay from the tooth. A bonding material is placed inside the hole before being filled in thin layers and hardened with a special light. The last layer is shaped to match the natural look and feel of the patient's tooth.
Older silver or amalgam fillings may leak over time and cause further decay, leading to additional problems. These can be replaced with long-lasting, functional, and aesthetically pleasing white tooth-coloured fillings. Fractured front or back teeth can also be repaired with white fillings, restoring them to their original shape and size.
For affordable and industry-leading tooth-coloured fillings, book an appointment with the 2020 and 2021 Best Dental Office in Scarborough award-winner, Dr. Salim Kapadia Dental Centre.
What patients say about us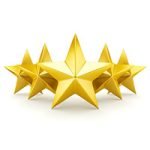 Paritosh Mehta
Dr. Kapadia was very accommodating and did a great job with my crown and fillings. The office is responsive and the cleaning services have been very helpful as well. I'd recommend him to everyone looking for a family dentist.
Paritosh Mehta
Patient
With over 13 years of dental experience in Scarborough, Dr. Salim Kapadia takes pride in offering patients exceptional family and cosmetic dental care services. Using modern medical technologies, our team delivers quality and affordable dental services. Dr. Salim Kapadia is very thorough in explaining the pros and cons of every procedure so you can make an informed decision. They believe in the Inform, Consent, and Perform method of delivering dental services. Dr. Salim Kapadia Dental Centre has received the 2020 and 2021 Best Dental Office in Scarborough Awards.