Wisdom tooth extraction is a standard procedure that involves removing one or more of the third molars, also known as wisdom teeth, from the back of the mouth. These teeth often emerge in the late teenage years or early adulthood and can cause various problems if they are not correctly aligned or do not have enough room to come in properly. When wisdom teeth are impacted, meaning they are stuck in the jawbone or gum tissue, they can cause pain, infection, and damage to surrounding teeth. They can also lead to crowding and misalignment of the other teeth, which can affect your smile's overall health and appearance.
At Dr. Salim Kapadia Dental Centre, we have extensive experience in wisdom tooth extraction, and we take a careful and thorough approach to ensure the best possible outcome for our patients. Our dentists use advanced technology and techniques to minimize discomfort and ensure a quick recovery. Wisdom tooth and adult tooth extractions typically require general anesthesia to numb the entire body and put the patient to sleep. However, at Dr. Salim Kapadia Dental Centre, our dental surgeons have over 14 years of experience and expertise in performing these surgeries using local anesthesia, which is more affordable and often just as effective. We have a reputation for providing a painless experience for our patients, and many of them do not feel the need for general anesthesia.
If you are experiencing pain or discomfort in your wisdom teeth or have been advised to have them removed by a dentist or family doctor, we encourage you to contact Dr. Salim Kapadia Dental Centre to learn more about your options. Our team will be happy to answer any questions and help you make an informed decision about your oral health. Remember, early treatment of wisdom teeth problems can prevent more serious issues from developing.
What patients say about us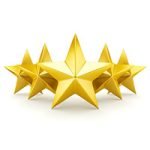 Oleksandr Svetlytskyi
Very professional and caring. My family has been using Dr. Salim Kapadia Dental Centre's services for years and the result has always been perfect.
Edward Azizi
Patient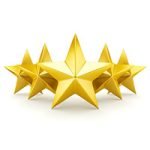 Ron Chakola
Been visiting Dr Kapadia for more than 4yrs (10/10). I thank the whole team for their commitment to help with all my dental needs.
Edward Azizi
Patient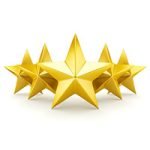 Tameem Hassan
Great experience! I have been seeing Dr. Islam for many years for dental cleaning as well as my wisdom tooth extraction and he always does a great job.
Edward Azizi
Patient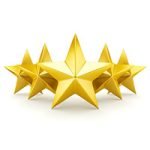 Nadeem Lila
Dr. Kapadia is great dentist! I am extremely scared of dentists. As a youth I had a lot of dental work done with another dentist who caused me be to terrified of the dentist .. Then I met Dr.Salim, he changed the game in the dental field. He knew that I just wanted to get in and out, he comforted me, told me exactly what I would feel during the procedure (lower wisdom tooth extraction) and how I would feel afterward.. And I really appreciated how quick he made the procedure. I mean who wants to sit there for an hour getting a tooth removed like the rest of the dentist who do that just to charge you more .. If you want Professional, Fast , clean dental work Dr.Salim Kapadia is your guy !!!!!
Edward Azizi
Patient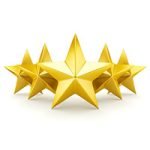 Syed Ali Hussaini
I had my wisdom teeth out, which was already a painful process, but I had to remove more than 1 at the same time. However, the procedure did not take long and was quite swift (there was no severe discomfort), which was a tremendous relief, although it was followed by a week of pain, which was inevitable.I'd want to thank everyone on the team for their assistance. I'm grateful to the front desk for being accommodating; otherwise, with my tight schedule, it would not have been possible. Dr. Kapadia and the hygienist were both exceptionally skilled and offered an excellent service with great care, making the procedure appear to be nothing.
Edward Azizi
Patient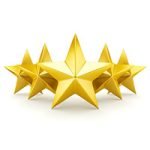 Jae
Great experience! Did a local anasthesia and saved 700 and it was far better than I expected it to be.
Jae
Patient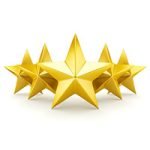 Unnati V.
I had to remove all 4 of my wisdom teeth and I was very scared just with the idea of pain during the procedure and pain after the procedure. Initially, I decided to remove just one tooth and then remove others one by one. I went to the clinic to extract one wisdom tooth and everything went well. After 2 weeks, I decided to remove another tooth and so I called the office for booking an appointment to extract my second tooth. Upon calling, the administration employee Sneh suggested me to remove all remaining 3 wisdom teeth instead of going through all the pain again and again. I wasn't ready for this. She insisted me again to think about it and be brave and just get all of them extracted at once. Still, I booked appointment to extract only one tooth. After 10 minutes, I realized that may be she is right and I should be okay if she is insisting based on her personal experience as well. So, I called her again to book appointment to remove all 3 teeth all in same appointment with lot of stress. I was so nervous and I went for the procedure, got 3 teeth extracted, everything went well. After a week I had to call her to thank her for the guidance. That really helped me a lot! So, thanks to Sneh for her suggestion and Dr Salim for being so nice and easy during the procedure. Dr Salim completed the entire procedure so efficiently that I did not have any issues while healing. I had never imagined that I will be so much better in just a week. Thanks again Dr Salim for the wonderful treatment! I feel so much relieved now!!
Unnati V.
Patient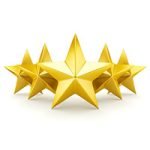 Moina M.
I highly recommend this dental clinic for anyone who is looking to get dental work or cleaning done!! The clinic operates in a highly professional manner while creating a warm and friendly atmosphere for the patients. Dr. Kapadia has been my dentist for many years and he is exceptionally skilled and knowledgeable at what he does. A few years ago, he saved my tooth from extraction, doing something that seemed impossible at the time. Just know that you are in good hands if you choose Dr. Kapadia, not to mention his prices are very affordable. In addition, the dental hygienist working here is also amazing and extremely sweet!! She genuinely cares about your oral health and takes the time to help you understand how to practice good oral hygiene. If you are looking for a dental clinic, this is a place you can trust.
Moina M.
Patient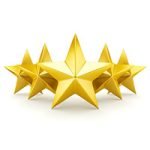 Rus K
VERY. KNOWLEDGEABLE. Dentist has really good service, recommend
Rus K
Patient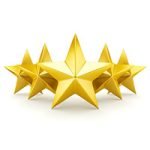 Steve Maguire
They were able to fit me in within an hour and fixed a dental issue had been suffering with for months in less than an hour. Very professional and kind staff. Thank you!
Steve Maguire
Patient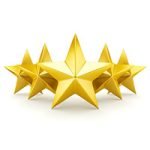 Muhammad Bajwa
Thanks God, my family and I are proud of our choice and selection. A truly professional, kind, having a very courteous and friendly team with state of the art technology and maintaining absolutely neat, clean and a secured facility. They are always organized, keep us well informed of any possible changes in appointments or any limitation. It will not be fair if I don't highlight our Hygienist, Shagofa, a pleasant personality, friendly and found her always smiling, welcoming and caring. . She knows the art of engaging her patient - conveying, some time a tough message of using flasks but in a very light mode, with it's striking benefit and does not allow you to leave her room unless get your 100% commitment on it. That is the end, she does not fault on giving you a complement during your next visit, if finds your gum pink. What does it reflect - it shows the level of care and concern, each staff at this clinic has about their patients. My family and I sincerely appreciate their approach the way the treat and run this clinic and we look forward to continue this relationship throughout our life with Dr Salim Kapadia and his amazing team!! THANK YOU DR
Muhammad Bajwa
Patient
With over 13 years of dental experience in Scarborough, Dr. Salim Kapadia takes pride in offering patients exceptional family and cosmetic dental care services. Using modern medical technologies, our team delivers quality and affordable dental services. Dr. Salim Kapadia is very thorough in explaining the pros and cons of every procedure so you can make an informed decision. They believe in the Inform, Consent, and Perform method of delivering dental services. Dr. Salim Kapadia Dental Centre has received the 2020 and 2021 Best Dental Office in Scarborough Awards.