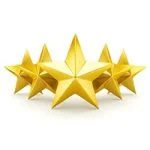 Oleksandr Svetlytskyi
Very professional and caring. My family has been using Dr. Salim Kapadia Dental Centre's services for years and the result has always been perfect.
Edward Azizi
Patient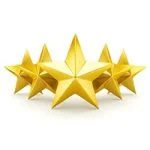 Ron Chakola
Been visiting Dr Kapadia for more than 4yrs (10/10). I thank the whole team for their commitment to help with all my dental needs.
Edward Azizi
Patient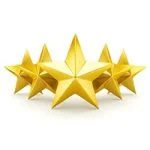 Hiral Patel
Great Experience!! I totally recommend this place for the dental treatments. The staff is very polite and patient. Sneh who sits at the reception is also very accommodating and gives the moral support. The hygienist is also great, she explains everything in detail and spends time in the treatment.Dr. Kapadia is also very polite and gentle with the tooth extractions.. I did not even feel anything and my tooth was removed. Great service..
Edward Azizi
Patient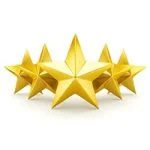 Tameem Hassan
Great experience! I have been seeing Dr. Islam for many years for dental cleaning as well as my wisdom tooth extraction and he always does a great job.
Edward Azizi
Patient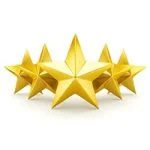 Nadeem Lila
Dr. Kapadia is great dentist! I am extremely scared of dentists. As a youth I had a lot of dental work done with another dentist who caused me be to terrified of the dentist .. Then I met Dr.Salim, he changed the game in the dental field. He knew that I just wanted to get in and out, he comforted me, told me exactly what I would feel during the procedure (lower wisdom tooth extraction) and how I would feel afterward.. And I really appreciated how quick he made the procedure. I mean who wants to sit there for an hour getting a tooth removed like the rest of the dentist who do that just to charge you more .. If you want Professional, Fast , clean dental work Dr.Salim Kapadia is your guy !!!!!
Edward Azizi
Patient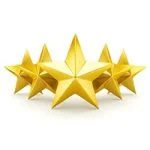 Syed Ali Hussaini
I had my wisdom teeth out, which was already a painful process, but I had to remove more than 1 at the same time. However, the procedure did not take long and was quite swift (there was no severe discomfort), which was a tremendous relief, although it was followed by a week of pain, which was inevitable.I'd want to thank everyone on the team for their assistance. I'm grateful to the front desk for being accommodating; otherwise, with my tight schedule, it would not have been possible. Dr. Kapadia and the hygienist were both exceptionally skilled and offered an excellent service with great care, making the procedure appear to be nothing.
Edward Azizi
Patient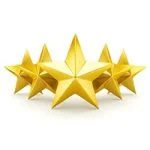 T A
The best Dentist in these area. I recommend Dr.Salim Kapadia.
Edward Azizi
Patient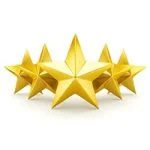 Edward Azizi
Dr. Salim Kapadia's dental office is the best! A very welcoming experience. 11/10 stars
Edward Azizi
Patient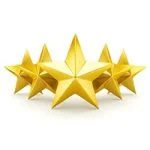 Tami Mehr
They are very good and professional. It has been long time we go there all our family members are happy with work they do
Tami Mehr
Patient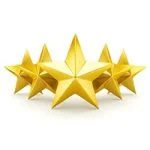 David M.
Thank you so much Dr. Kapadia for the retreatment. I had a root canal treatment a few weeks ago from a local dentist in Scarborough who offered a cheaper price than most other dentists. After the treatment, my tooth pain increased intensely over time and my dentist said it's just temporary. When the pain didn't stop even after 2 weeks and became too unbearable, I contacted Dr. Kapadia. I am so glad I didn't wait longer and contacted Dr. Kapadia's office. Dr. Kapadia retreated the root canal treatment properly and now I no longer feel any pain in that tooth! Everything is back to normal! The staffs at Dr. Kapadia's office were very helpful and informative. As it was a dental emergency, I was seen the same day. Highly recommended dentist if you really want to fix your teeth.
David M.
Patient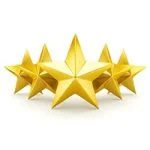 Choyon Debnath
I got a dental implant from their dental office at a very affordable cost(since i don't have dental insurance). Good job guys.
Choyon Debnath
Patient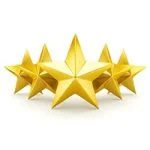 Suraiya S.
I felt that I was in good hands. Everyone here was very gentle and kind to me.
Suraiya S.
Patient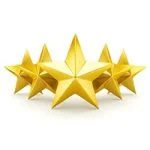 A. Hossain
Dr. Salim Kapadia is the most affordable dentist in scarborough, compared to the services he offers. I have known him since 2015 and the work hes done on my teeth since then has given me no problems, ever. If you are looking for a highly qualified and experienced dentist then do yourself a favor and visit his office right beside markham road.
A. Hossain
Patient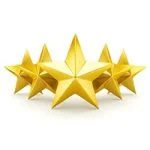 Mohammed H.
5 star for great service and making me feel safe during this pandemic.
Mohammed H.
Patient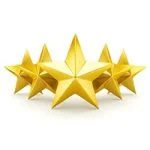 Shaila B.
They offer very affordable crowns. No way of knowing it's artificial!
Shaila B.
Patient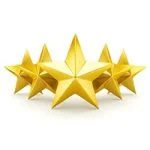 Alex C.
Well on my way to a brand new smile...I am so grateful for the beautiful job being done by this dentist...He put me at ease from the start...I am a person who was always brought to tears as I sat in any dentist's chair...but here...I am comfortable and often even laugh while the work is being done...Thank you from the bottom of my heart. Best dentist in Scarborough without any doubt!
Alex C.
Patient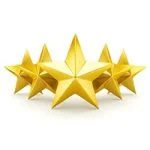 Jae
Great experience! Did a local anasthesia and saved 700 and it was far better than I expected it to be.
Jae
Patient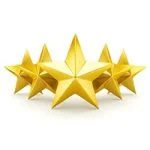 Thelamplady Mugz
My family and I have been their clients for a while and we are always happy and satisfied with Dr. Kapadia's services. Due to my traumatic experience when I was a child, I developed phobia going to the dentist. But Dr. Kapadia and Sha are very patient and understanding with my situation.:) We always have comfortable and pleasant experience every visit. It is the best dental clinic in Scarborough.
Thelamplady Mugz
Patient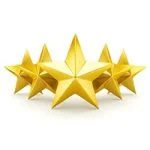 Oleksandr Svetlytskyi
Very professional and caring. My family has been using Dr. Salim Kapadia Dental Centre's services for years and the result has always been perfect.
Oleksandr Svetlytskyi
Patient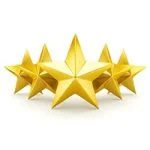 Mark Haines
Amazing dentist, amazing office staffs. Without a doubt, Dr. Kapadia is the best dentist for root canal.
Mark Haines
Patient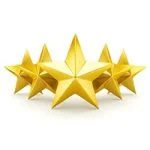 Naseema O.
I was very nervous removing my wisdom teeth. Dr Salim did such a fantastic job, I did not even know the tooth was out. He is an amazing dentist. Highly recommended.
Naseema O.
Patient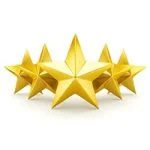 Thomas
I love this place, they are always so welcoming and up to date with all the latest technology. The receptionists are all eager to help with any situation. Very clean office.
Thomas
Patient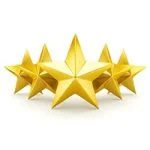 Amit
Their office is very elegant, clean and safe, yet they are very affordable. I did my root canal treatment here and everything was done in a single visit
Amit
Patient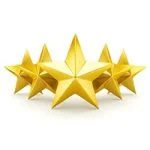 Fateha
Dr. Kapadia is the most honest dentist I've ever met. There are no hidden things involved, not for billing, not for the procedure, not for anything. They explain everything upfront and it's very easy to understand. Highly recommended!
Fateha
Patient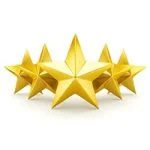 Unnati V.
I had to remove all 4 of my wisdom teeth and I was very scared just with the idea of pain during the procedure and pain after the procedure. Initially, I decided to remove just one tooth and then remove others one by one. I went to the clinic to extract one wisdom tooth and everything went well. After 2 weeks, I decided to remove another tooth and so I called the office for booking an appointment to extract my second tooth. Upon calling, the administration employee Sneh suggested me to remove all remaining 3 wisdom teeth instead of going through all the pain again and again. I wasn't ready for this. She insisted me again to think about it and be brave and just get all of them extracted at once. Still, I booked appointment to extract only one tooth. After 10 minutes, I realized that may be she is right and I should be okay if she is insisting based on her personal experience as well. So, I called her again to book appointment to remove all 3 teeth all in same appointment with lot of stress. I was so nervous and I went for the procedure, got 3 teeth extracted, everything went well. After a week I had to call her to thank her for the guidance. That really helped me a lot! So, thanks to Sneh for her suggestion and Dr Salim for being so nice and easy during the procedure. Dr Salim completed the entire procedure so efficiently that I did not have any issues while healing. I had never imagined that I will be so much better in just a week. Thanks again Dr Salim for the wonderful treatment! I feel so much relieved now!!
Unnati V.
Patient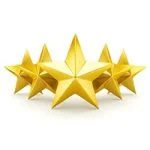 Moina M.
I highly recommend this dental clinic for anyone who is looking to get dental work or cleaning done!! The clinic operates in a highly professional manner while creating a warm and friendly atmosphere for the patients. Dr. Kapadia has been my dentist for many years and he is exceptionally skilled and knowledgeable at what he does. A few years ago, he saved my tooth from extraction, doing something that seemed impossible at the time. Just know that you are in good hands if you choose Dr. Kapadia, not to mention his prices are very affordable. In addition, the dental hygienist working here is also amazing and extremely sweet!! She genuinely cares about your oral health and takes the time to help you understand how to practice good oral hygiene. If you are looking for a dental clinic, this is a place you can trust.
Moina M.
Patient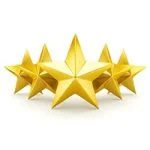 Zoe
Hands down, these guys offer the best root canal treatment. Will definitely visit them again if I need my teeth fixed.
Zoe
Patient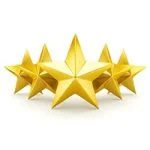 Sandra F.
They've made everything digital. They even have a virtual waiting room! No chance of getting infected!
Sandra F.
Patient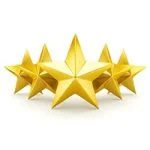 Emma E.
Just came from the dentist with my son and our experience was incredible. The staff here are so customer centric, friendly and flexible. They were patient with us and overall did everything to make our visit enjoyable. I would highly recommend.
Emma E.
Patient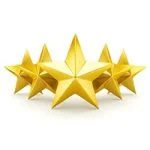 William
Polite and professional staff. They explained everything to me in advance, showed me videos of what will be done so I don't get scared. Why don't every dentist do it as these guys do?
William
Patient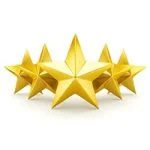 Paritosh Mehta
Dr. Kapadia was very accommodating and did a great job with my crown and fillings. The office is responsive and the cleaning services have been very helpful as well. I'd recommend him to everyone looking for a family dentist.
Paritosh Mehta
Patient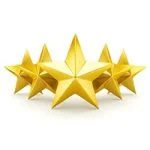 Faruk Patel
Excellent friendly service with a smile. thank you for taking me in short notice.
Faruk Patel
Patient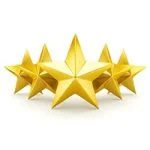 Dennis de Jesus
Dr. Salim and staff made my visit relaxing and enjoyable. Dr. Kapadia knows his stuff! The best dentist in the gta hands down!
Dennis de Jesus
Patient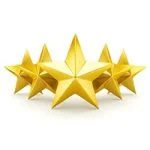 Rus K
VERY. KNOWLEDGEABLE. Dentist has really good service, recommend
Rus K
Patient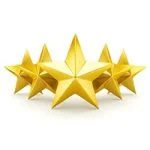 Steve Maguire
They were able to fit me in within an hour and fixed a dental issue had been suffering with for months in less than an hour. Very professional and kind staff. Thank you!
Steve Maguire
Patient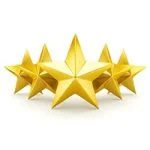 Frank Kingston
I've been with Dr Salim for almost 10 Years, he's the Very Best! I call him the Pain Free Dentist, with a Top Notch Staff! I've recommended Dr Salim to Family and Friends over the Years, Never a Complaint or Concern! If you're looking for a Fantastic Dentist that Cares about his Patients, give Dr Salim and his Staff a try, you Won't be disappointed!
Frank Kingston
Patient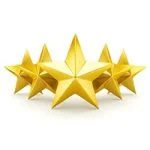 Muhammad Bajwa
Thanks God, my family and I are proud of our choice and selection. A truly professional, kind, having a very courteous and friendly team with state of the art technology and maintaining absolutely neat, clean and a secured facility. They are always organized, keep us well informed of any possible changes in appointments or any limitation. It will not be fair if I don't highlight our Hygienist, Shagofa, a pleasant personality, friendly and found her always smiling, welcoming and caring. . She knows the art of engaging her patient - conveying, some time a tough message of using flasks but in a very light mode, with it's striking benefit and does not allow you to leave her room unless get your 100% commitment on it. That is the end, she does not fault on giving you a complement during your next visit, if finds your gum pink. What does it reflect - it shows the level of care and concern, each staff at this clinic has about their patients. My family and I sincerely appreciate their approach the way the treat and run this clinic and we look forward to continue this relationship throughout our life with Dr Salim Kapadia and his amazing team!! THANK YOU DR
Muhammad Bajwa
Patient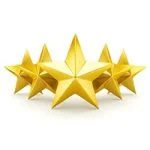 Usha Kapadia
After my recent visit to Dr. Salim Kapadia Dental, I can say they are the best dentist in Scarborough. The staffs are nice and friendly, the dentist explained everything what needs to be done and why. I got my root canal done at the cheapest price from them! Will visit again!
Usha Kapadia
Patient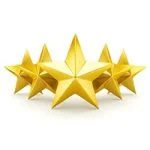 T.J.
Dr Salim and his staffs are very professional and friendly. Everything was smooth and had a great experience!
T.J.
Patient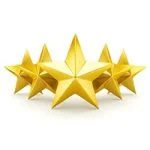 Yasp Patel
Very peaceful, clean and friendly environment. Great location and excellent knowledge in profession with great experience. Job extremely well done.
Yasp Patel
Patient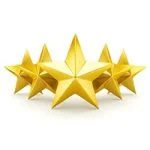 Shoheb Malik
Best dentist in Gta. I have been in canada here for last 13yrs, I have at least change 4 to 5 dentist . For Last 3yrs I found dr salim kapadia . Staff is very helpfull! Doctor himself so professional & helpful! I think everyone should at least visit once ! In any emergency, they right way attend u & take care of ur pain! what a service!!!
Shoheb Malik
Patient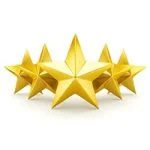 Tar Sid
Dr. Salim is very kind doctor he is excellent dentist, his staff is very professional and exceed our satisfaction every time specially Dental hygienist Shagofa is great at her job. We are very satisfied with our choice of dental clinic and this modern and convenient clinic.
Tar Sid
Patient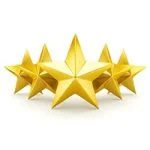 Sohanur Rahman Sakib
Dr. Kapadia is the best in the business. 10/10 highly recommended.
Sohanur Rahman Sakib
Patient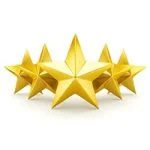 David Goodman
As a paramedic and owner of a First Aid and CPR company, I would like congratulate Dr. Salim's dental office for completing their yearly First Aid, CPR and WHMIS training. We visit this office on a yearly basis. They go above and beyond what is required by their governing body, ensuring the safety of their patients and staff. I have great confidence that this group of dental professionals will be prepared if an emergency strikes.
David Goodman
Paramedic