Cosmetic dentistry is dental work aimed at enhancing a person's smile. There are multiple types of dentistry options, including, but not limited to, teeth whitening, reshaping, and veneers.
The goal of any smile makeover is to achieve beauty, health, and symmetry. For that purpose, we use dental crowns and veneers, bridges and implants, tooth-colored filling materials, and even orthodontic treatment. In some cases, oral surgery is necessary to achieve the smile of your dreams.
What patients say about us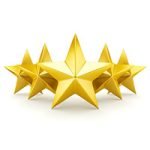 Edward Azizi
Dr. Salim Kapadia's dental office is the best! A very welcoming experience. 11/10 stars
Edward Azizi
Patient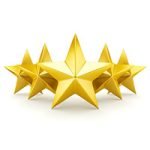 Suraiya S.
I felt that I was in good hands. Everyone here was very gentle and kind to me.
Suraiya S.
Patient
With over 13 years of dental experience in Scarborough, Dr. Salim Kapadia takes pride in offering patients exceptional family and cosmetic dental care services. Using modern medical technologies, our team delivers quality and affordable dental services. Dr. Salim Kapadia is very thorough in explaining the pros and cons of every procedure so you can make an informed decision. They believe in the Inform, Consent, and Perform method of delivering dental services. Dr. Salim Kapadia Dental Centre has received the 2020 and 2021 Best Dental Office in Scarborough Awards.