A dental bridge is a dental restoration used to replace one or more missing teeth by attaching artificial teeth to the natural teeth on either side of the gap. The artificial teeth, called pontics, are held in place by crowns placed on the abutment teeth, which are the natural teeth adjacent to the gap. Dental bridges are typically made from metal, porcelain, or a combination of both and are designed to blend in with the surrounding teeth for a natural appearance.
One of the main advantages of dental bridges is that they can help restore the mouth's function by filling in the gap left by missing teeth. This can make it easier to speak and chew and help prevent the remaining teeth from shifting out of place. Dental bridges can also help improve the smile's appearance by filling in gaps and creating a more cohesive look.
Dr. Salim Kapadia Dental Centre offers a range of dental bridge options to suit the needs of its patients. Our experienced dentists can help you choose the best material and design for your specific situation, taking into account factors such as the location of the gap, the strength of the surrounding teeth, and your cosmetic goals. We offer both traditional and implant-supported dental bridges, which use dental implants to provide added stability and support. Whether you need a dental bridge to replace one missing tooth or several, we have the expertise and technology to provide the best possible care.
The Heron IOS is an intraoral scanner designed to create a fast and accurate 3d map of your mouth. The scans can create precise veneers, crowns, bridges and night guards and keep secure cloud records. No more gag reflexes or drooling saliva!
With this intraoral scanner, our Scarborough dentists can take an impression of your tooth and send it to the lab within 10 minutes.
What patients say about us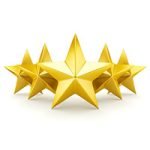 Ron Chakola
Been visiting Dr Kapadia for more than 4yrs (10/10). I thank the whole team for their commitment to help with all my dental needs.
Edward Azizi
Patient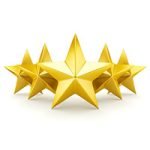 Dennis de Jesus
Dr. Salim and staff made my visit relaxing and enjoyable. Dr. Kapadia knows his stuff! The best dentist in the gta hands down!
Dennis de Jesus
Patient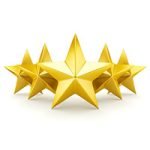 Rus K
VERY. KNOWLEDGEABLE. Dentist has really good service, recommend
Rus K
Patient
With over 13 years of dental experience in Scarborough, Dr. Salim Kapadia takes pride in offering patients exceptional family and cosmetic dental care services. Using modern medical technologies, our team delivers quality and affordable dental services. Dr. Salim Kapadia is very thorough in explaining the pros and cons of every procedure so you can make an informed decision. They believe in the Inform, Consent, and Perform method of delivering dental services. Dr. Salim Kapadia Dental Centre has received the 2020 and 2021 Best Dental Office in Scarborough Awards.