Dental bridges are dental restorations containing one or several false teeth that are held in place by abutment teeth. Dental labs make dental bridges from various materials, including metals such as gold. Many people prefer to get porcelain dental bridges since they blend in well with the rest of their natural teeth.
Two types of common ceramic crowns are crafted from zirconia and lithium disilicate (regularly called IPS e.max). Both materials are known for being extraordinarily tough while still being able to maintain a high aesthetic standard.
What patients say about us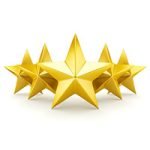 Dennis de Jesus
Dr. Salim and staff made my visit relaxing and enjoyable. Dr. Kapadia knows his stuff! The best dentist in the gta hands down!
Dennis de Jesus
Patient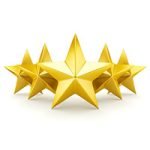 Rus K
VERY. KNOWLEDGEABLE. Dentist has really good service, recommend
Rus K
Patient
With over 13 years of dental experience in Scarborough, Dr. Salim Kapadia takes pride in offering patients exceptional family and cosmetic dental care services. Using modern medical technologies, our team delivers quality and affordable dental services. Dr. Salim Kapadia is very thorough in explaining the pros and cons of every procedure so you can make an informed decision. They believe in the Inform, Consent, and Perform method of delivering dental services. Dr. Salim Kapadia Dental Centre has received the 2020 and 2021 Best Dental Office in Scarborough Awards.