A dental crown is a type of dental restoration designed to cover and protect a damaged or decayed tooth. Also known as a cap, a crown is made to fit over the entire visible portion of the tooth. It can be made from a variety of materials, including resin, ceramic, metal, and porcelain. Crowns are a vital tool in dental care and can be used to restore the function and appearance of a tooth damaged by decay, trauma, or other factors.
Several types of dental crowns are available, including those made from zirconia and lithium disilicate, both of which are known for their strength and aesthetic appeal. Zirconia crowns are made from a strong, durable ceramic material that is resistant to wear and tear, making them a popular choice for use in the back of the mouth. Lithium disilicate crowns, also known as IPS e.max, are another type of ceramic crown that is known for its versatility and ability to mimic the natural translucency of tooth enamel.
At Dr. Salim Kapadia Dental Centre, we offer a range of dental crown options to suit the needs and preferences of our patients. Our experienced dentists will work with you to determine the best type of crown for your specific situation and help you understand the benefits and drawbacks of each material. Whether you need a crown to repair a damaged tooth or enhance your smile's appearance, we have the expertise and technology to provide the best possible care.
The Heron IOS is an intraoral scanner designed to create a fast and accurate 3d map of your mouth. The scans can create precise veneers, crowns, bridges and night guards and keep secure cloud records. No more gag reflexes or drooling saliva!
With this intraoral scanner, our Scarborough dentists can take an impression of your tooth and send it to the lab within 10 minutes.
What patients say about us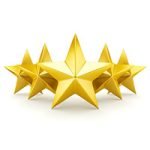 Shaila B.
They offer very affordable crowns. No way of knowing it's artificial!
Shaila B.
Patient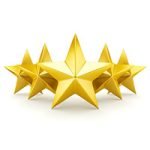 Paritosh Mehta
Dr. Kapadia was very accommodating and did a great job with my crown and fillings. The office is responsive and the cleaning services have been very helpful as well. I'd recommend him to everyone looking for a family dentist.
Paritosh Mehta
Patient
With over 13 years of dental experience in Scarborough, Dr. Salim Kapadia takes pride in offering patients exceptional family and cosmetic dental care services. Using modern medical technologies, our team delivers quality and affordable dental services. Dr. Salim Kapadia is very thorough in explaining the pros and cons of every procedure so you can make an informed decision. They believe in the Inform, Consent, and Perform method of delivering dental services. Dr. Salim Kapadia Dental Centre has received the 2020 and 2021 Best Dental Office in Scarborough Awards.