A dental crown is a tooth-shaped, and sometimes tooth-colored, cover or cap that's installed over a tooth to preserve the utility and aesthetics of the tooth. Dental crowns can be made from different materials, including resin, ceramic, metal, and porcelain.
Two types of common ceramic crowns are crafted from zirconia and lithium disilicate (regularly called IPS e.max). Both materials are known for being extraordinarily tough while still being able to maintain a high aesthetic standard.
The Heron IOS is an intraoral scanner designed to create a fast and accurate 3d map of your mouth. The scans can create precise veneers, crowns, bridges and night guards and keep secure cloud records. No more gag reflexes or drooling saliva!
With this intraoral scanner, our Scarborough dentists can take an impression of your tooth and send it to the lab within 10 minutes.
What patients say about us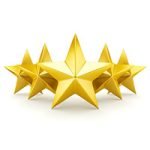 Shaila B.
They offer very affordable crowns. No way of knowing it's artificial!
Shaila B.
Patient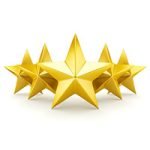 Paritosh Mehta
Dr. Kapadia was very accommodating and did a great job with my crown and fillings. The office is responsive and the cleaning services have been very helpful as well. I'd recommend him to everyone looking for a family dentist.
Paritosh Mehta
Patient
With over 13 years of dental experience in Scarborough, Dr. Salim Kapadia takes pride in offering patients exceptional family and cosmetic dental care services. Using modern medical technologies, our team delivers quality and affordable dental services. Dr. Salim Kapadia is very thorough in explaining the pros and cons of every procedure so you can make an informed decision. They believe in the Inform, Consent, and Perform method of delivering dental services. Dr. Salim Kapadia Dental Centre has received the 2020 and 2021 Best Dental Office in Scarborough Awards.