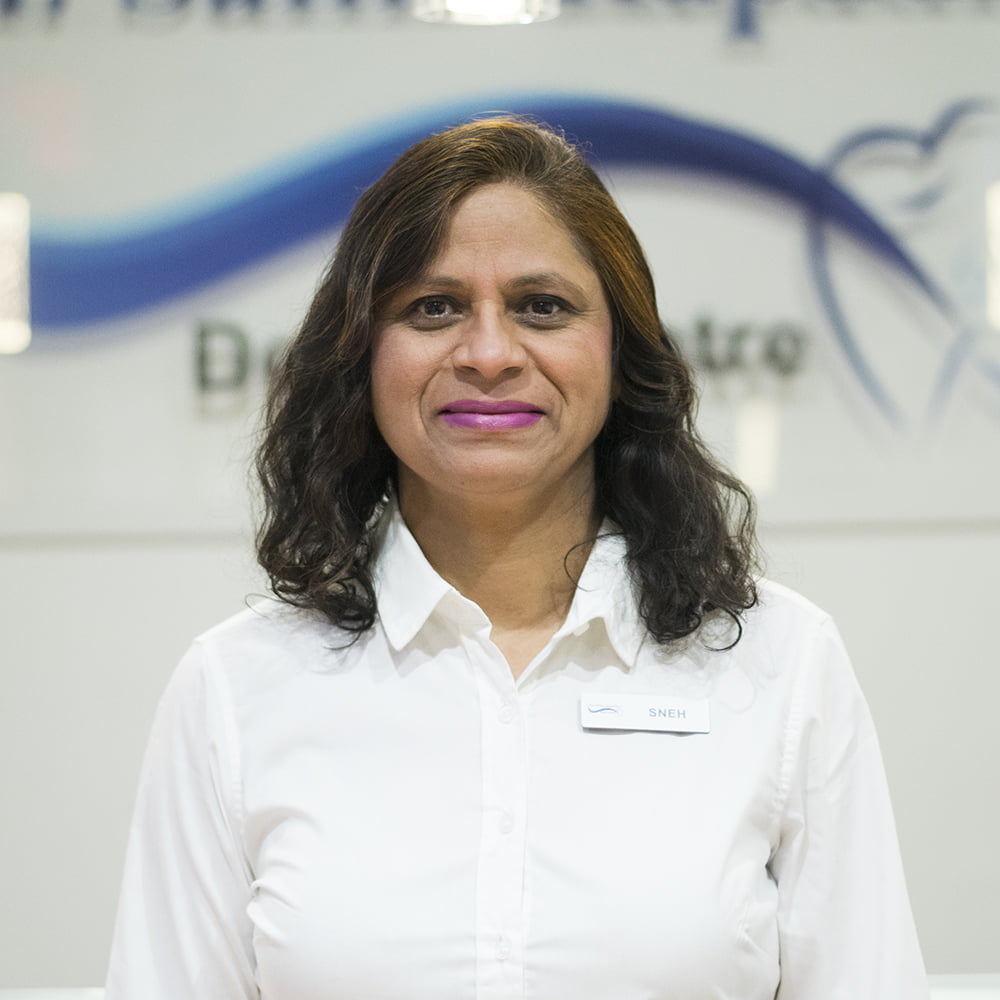 Sneh
Sneh is part of Dr. Salim Kapadia Dental Centre team since 2017. She has a degree in Bachelor of Arts, Diploma in Office Administration and Certified Dental Assistant. She is CPR trained.
She has 22 years of experience working in the Dental office in GTA. She is passionate about her job and best at what she does. She goes out of her way to help others, which gives her great satisfaction. She always addresses to clients' concern right away and accommodates clients in the schedule immediately. She is best at solving dental insurance matters for clients. She is a problem solver with great leadership skills. She always with great interest establishes rapport with clients. With absolute pleasure she comes to work every day, she enjoys working with the entire team especially with Dr. SK and Shagofa. Other than English, she communicates well in Hindi and Punjabi.
Outside the office she loves spending time with her two beautiful daughters. Her hobbies include listening to music, singing and walking.