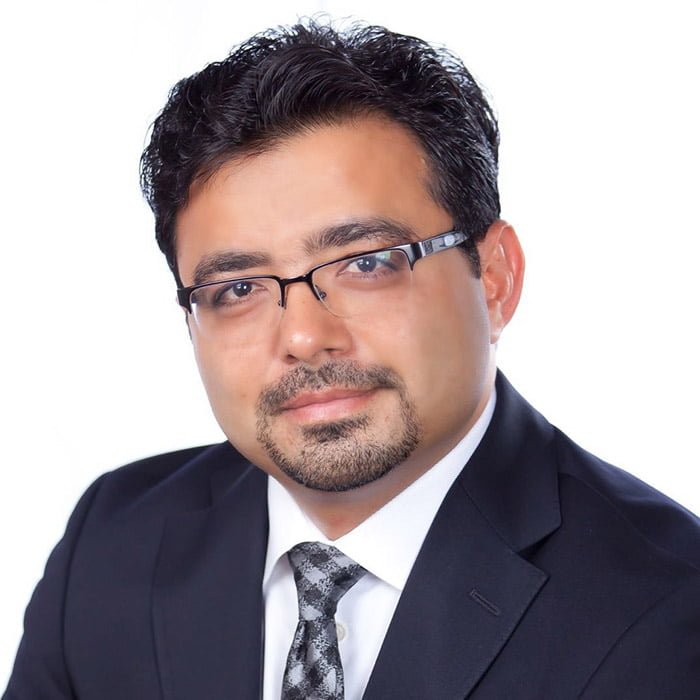 Dr. Salim Kapadia, DDS
Dr. Salim Kapadia is proud to provide his patients with the best in dental technology, treatment options and patient comfort. It is his pleasure to address all your questions and concerns.
Dr. Salim Kapadia is an accomplished dentist with more than 20 years of experience. He graduated with Honours and earned his DDS from the University of Southern California. He has been through several post-graduate courses in various fields of dentistry since.
Dr. Kapadia followed his passion for Dental Implants and did a Comprehensive Implant Training Program in "Treatment planning and Prosthesis", "Dental Implant Surgery", "Bone grafting and Sinus Elevations"
Dr. Kapadia is proud to provide his patients, Dental Implants from START TO FINISH, at his Scarborough location. Dental implant surgery, just like any other surgical procedure requires a complete sterile environment and utmost attention to detail. Dr. Kapadia and his staff are extensively trained to provide Painless Dental Implant surgeries with latest technologies in Sterilization and Asepsis. Dr Kapadia himself performs all surgeries including Dental Implant placement, Bone grafts and Sinus Elevations.
Dr. Kapadia uses Nobel Biocare Implants, the best researched Dental Implant available. Start to finish of all implants' procedures are completed by Dr. Kapadia. Most of his Dental Implant Patients engage in their normal day to day activities on the same day of the surgery.
As much as Dr. Kapadia is concerned with oral health, he is equally committed to his patients' emotional well-being. He understands that dental examinations and treatments can be intimidating for some, and is dedicated to providing a relaxed experience that eases fears and apprehensions about visiting the dentist.
Dr. Kapadia sees patients of every age and provides all aspects of General, Cosmetic and Surgical Dentistry, and guide them toward specialized care as needed. His approach to your treatment starts with patiently listening to you. Then, after a complete and thorough examination, he reviews and discusses the diagnosis and treatment options with you. Dr. Kapadia is fluent in English, Hindi, Gujarati, Urdu, and Punjabi which makes it easier for him to communicate with his diverse group of patients. His commitment to his patients' well-being extends to their emotional state as well.
During his down time Dr. Kapadia likes to travel and loves listening to music. "We the North"….Dr. Kapadia loves Ice skating and skiing. Apart from the profession, Dr. Kapadia loves spending quality time with his wife and two kids.
Dr. Salim Kapadia is a member of the following organizations:
Canadian Dental Association
Ontario Dental Association
American Academy of Implant Dentistry
Royal College of Dental Surgeons of Ontario
Academy of General Dentistry