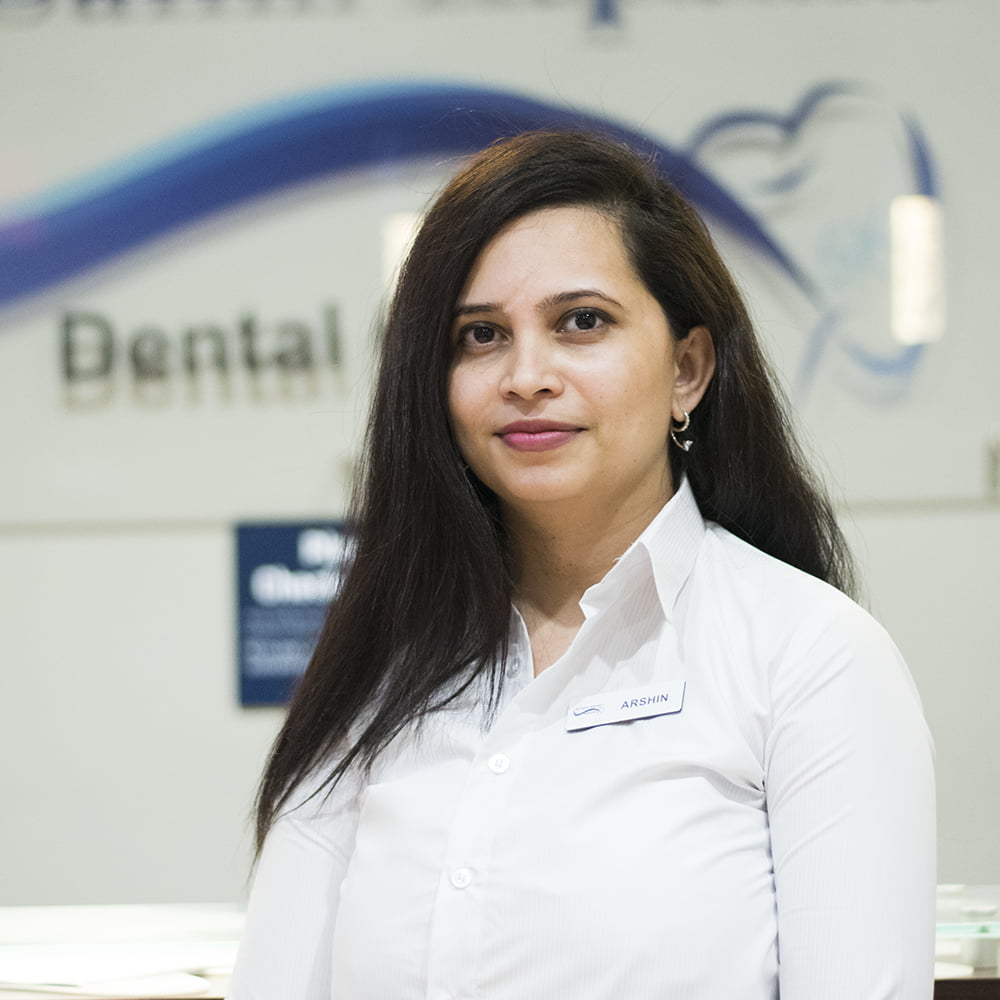 Arshin
Arshin has a Bachelor Degree in Computer Applications/computer science. She also majored in Business administration Management. She is CPR trained and certified. She is well experienced in the customer service aspect of business.
Based on her excellent people skill and qualification in computers, As Arshin indicates "I am grateful to Dr. Salim and Shagofa who gave me a golden opportunity to work with their team. This clinic gave me a successful career, gained self- confidence and professional growth. In this office, I met with great personalities, who help, support and enhanced my skills. I consider my employers and colleagues as a valuable mentor. Dr. Salim and Shagofa always kept faith and trust in me and always gave an opportunity to learn not only front desk duties but also familiarized me with office infection control protocol". Arshin is a quick learner, active listener, energetic, great communicator, reliable, dependable, honest, multi-tasker, co-operative and has a good sense of humour. She loves to greet a high volume of clients, assist in a proper manner, assist clients who have a language barrier to fill out medical history and dental history forms. She builds good rapport with clients, explains the pre-treatment plans, shows positive attitudes, and processes the billings to insurance companies on clients' behalf. She is in charge of accounts receivables and data management. Arshin feels blessed working in this office where she enjoys, meets with different people; get appreciation and gains patient trust. Other than English, Arshin communicates well in Hindi and Gujarati.
Other than her work responsibility, Arshin spends time with her husband, son and the rest of the family. She loves cooking and searching on the internet.