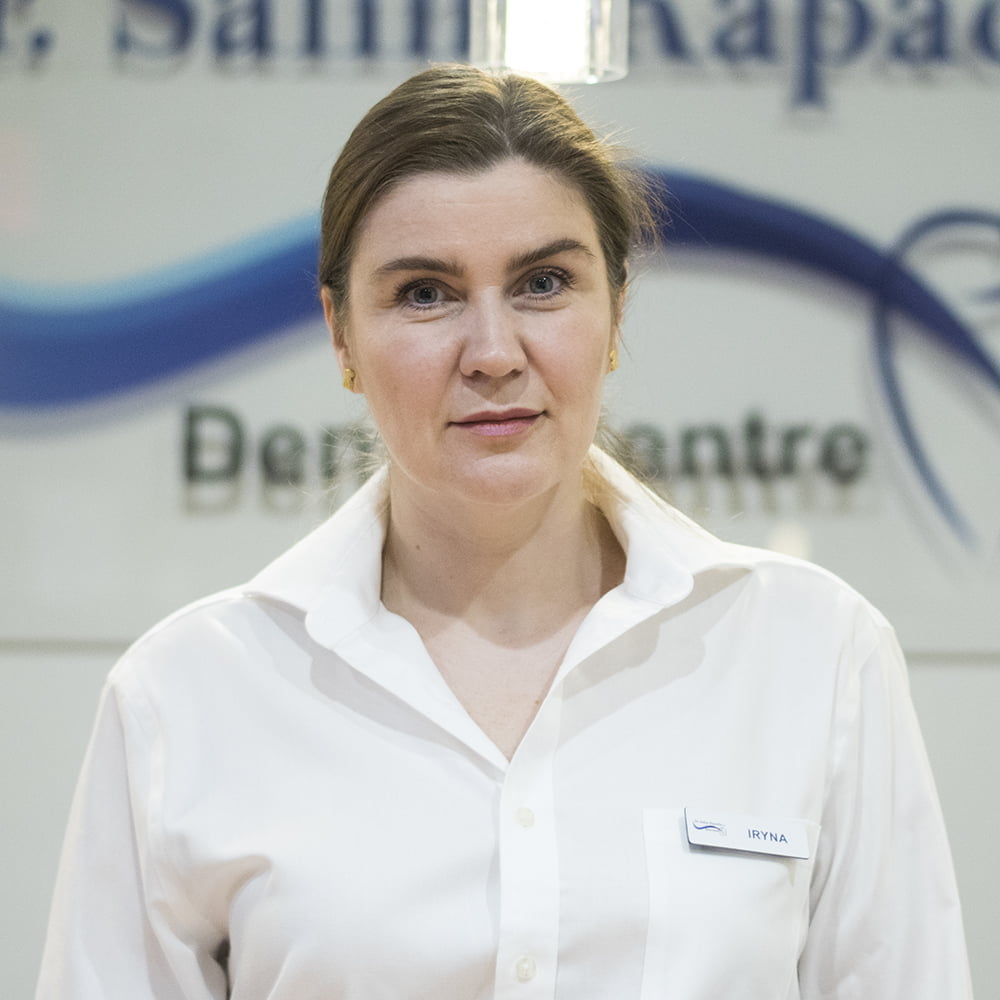 Iryna
Admin Assistant / Office Floater
Iryna is a qualified Admin Assistant and office floater working with Dr. Salim Kapadia Dental Centre since 2017.
With her caring and loving personality, she oversees the operation of the entire Dr. Salim Kapadia Dental Centre, from welcoming and assisting the clients from the waiting room to the operatory and to helping and making sure the office stays hygienic and sterile the whole operating hours. She is part of the inventory control team and CERTIFIED IN INFECTION CONTROL.
She enjoys being fully involved in all different tasks within the dental office which allows her to grow professionally every day. Iryna is a hard-working individual, detailed oriented and fast learner who always welcome new challenges and makes sure all clients feel welcomed and taken care of before, during and after the treatment. Her super caring nature makes everyone feel like a family. She communicates in English and Russian.
Outside her work schedule, she enjoys spending time with her husband, daughter and her cat. Her hobbies include: Reading, hot yoga, shopping with her daughter, walking to stay fit, and traveling to Ukraine once a year.